Valeting & Car Cleaning
For that showroom look, after a good servicing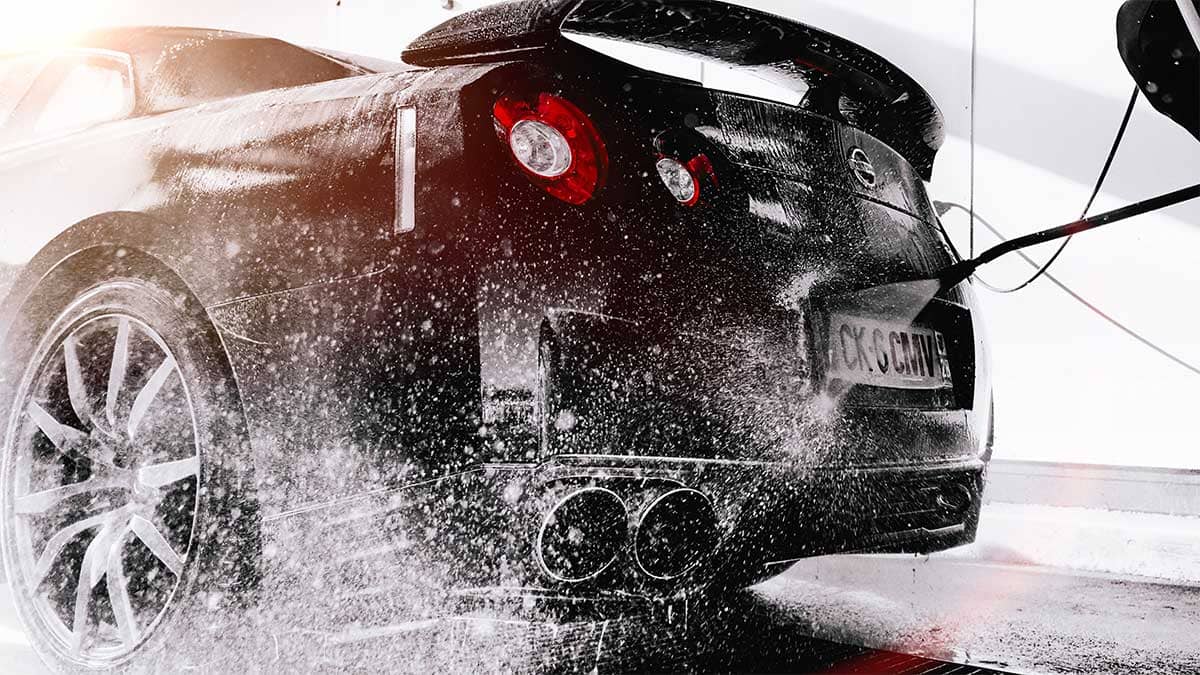 Valeting & Car Cleaning
For that showroom look, after a good servicing
Get your vehicle valeted for that extra gloss & shine
We can arrange for your vehicle to be valeted, whilst it is at our premises, for that showroom look to finish off the bodywork after a good servicing!
Valeting
Our trusted valeters can cater for all your valeting needs, from a full valet, down to a quick wash and rinse.
Using vans which are fully fitted with a 1000ltr water tank and have their own power supply along with an on board jet washer + vacuum & upholstery cleaner. We only use quality valeting products such as Auto Glym.
We offer a few different types of valeting or cleaning services
Platinum
Car rinse
Wax shampoo
Alloy wheels cleaned
Road salt & film removed
Wheel arches washed
Engine bay clean & degrease
Boot vacuum & shampoo
Interior mats shampooed & protected
Interior carpets shampooed & protected
Seats shampooed & protected
Dash & door card polish
Windows polished & coated in rain repellent
Exterior tyre shine
Exterior plastic renovated
Leather conditioner (where necessary)
T-cut around locks to remove surface scratch's
Exterior tar spots removed
Door shuts polished
Exterior hand polish & extra gloss protection
Air freshener
Head lining cleaned
Basic
Car Rinsed
Wax shampoo
Alloy Wheels cleaned
Road Traffic Film Remover
Exterior Chamois
Tyre gloss
Interior foot mats removed & shampooed
Interior seats shampooed
Interior carpets shampooed
Windows polished inside & out
Dash & door wipe
Door shuts wiped round
Engine bay clean & degrease
Exterior hand polish for a showroom shine
Air freshener
Mini
Exterior rinse
Hand wash Using wax shampoo
Road Salt Remover
Alloy wheels cleaned
Interior vacuum
Dash wipe
Windows polished
Air freshener
Tyre gloss
Wheel arch wash
Auto Glym Exterior Paintwork Protection
Paint sealant is the ideal way to seal & protect your cars paint work.
In the past, paint work protection sealing was only available from main dealers but today it's widely used by mobile valets in order to help keep your car looking clean all year round but without the expensive price tag!
Some people ask:
what is paintwork sealant?
or what are the advantages of having paintwork sealant?
and what guarantee do we get?
Paintwork sealant is a very tough form of liquid plastic that is applied to your car's exterior. This then forms a barrier between your car's paintwork & the outside weather.
Protects from harm full UV rays
No need to polish your car as much
Helps Protects paintwork from tree sap & bird dropping staining
Protects your car from day to day driving esp. dirt & road salt
Generally makes your car easier to clean
We will personally guarantee paintwork sealant
includes wash-n-wax shampoo + full body polish + paint sealant
Alloy wheel cleaner + Tyre gloss + exterior glass polished
Prices will vary with different vehicle sizes.